ISMS - Information security Management System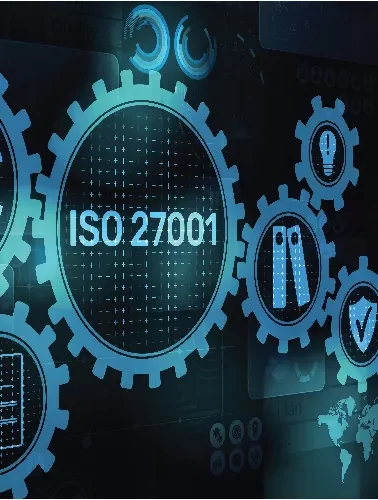 In today's business environment, possession of the right and timely information often is a key comparative advantage. However, organizations must ensure the proper use of key information in terms of ensuring its adequate availability, uncompromised integrity, and unbreached confidentiality. 
Information security as a concept is not related only to IT systems (a common misconception). Information security comprises a rather wider area such as physical and logical protection, human resources management, supplier's relationship and partner management, business continuity provisions, or regulatory and contractual compliance. Basically, by implementing information security through ISO 27001 concepts, companies set a foundation for holistic risk management that addresses a wide spectrum of threats that any organization is exposed to. 
International standard ISO/IEC 27001:2022 defines a set of requirements for the establishment of an Information Security Management System (ISMS). Through adequate fulfillment of these requirements, organizations are in the position to set in place processes and mechanisms that ensure their ability to recognize information security risks and to proactively react by mitigating, reducing, or sharing those risks. Furthermore, this management system enables organizations to continuously monitor and review all aspects of information security to recognize opportunities for improvement. As a result, we have continuous improvement in information security. 
ISO 27001 is applicable to any industry (banking, financial, IT, etc.) and any size or form of organization.
What is the role of Consalta?
Consalta has extensive experience in the implementation of ISMS systems through our hands-on consulting in various industry sectors and organization types. Check out some of our clients here.  
Our implementation consultancy approach is based on a concept of teamwork with clients – from the very beginning of the project, through all phases of implementation to third-party certifications and after. With our hands-on approach organizations have gained additional members within their implementation teams who lead their projects but also diligently worked on all steps of the implementation process. The whole process is followed through continuous education and knowledge transfer so that the end client organization had a management system, but also a team with competencies to independently take over the maintenance of the established system. 
Would you like to discuss your next project with us?
The initial consultation is free! We believe in truly helping our clients. You'll talk with one of our consultants directly. No pushy sales – no strings attached.
Go ahead – check for yourself, now!